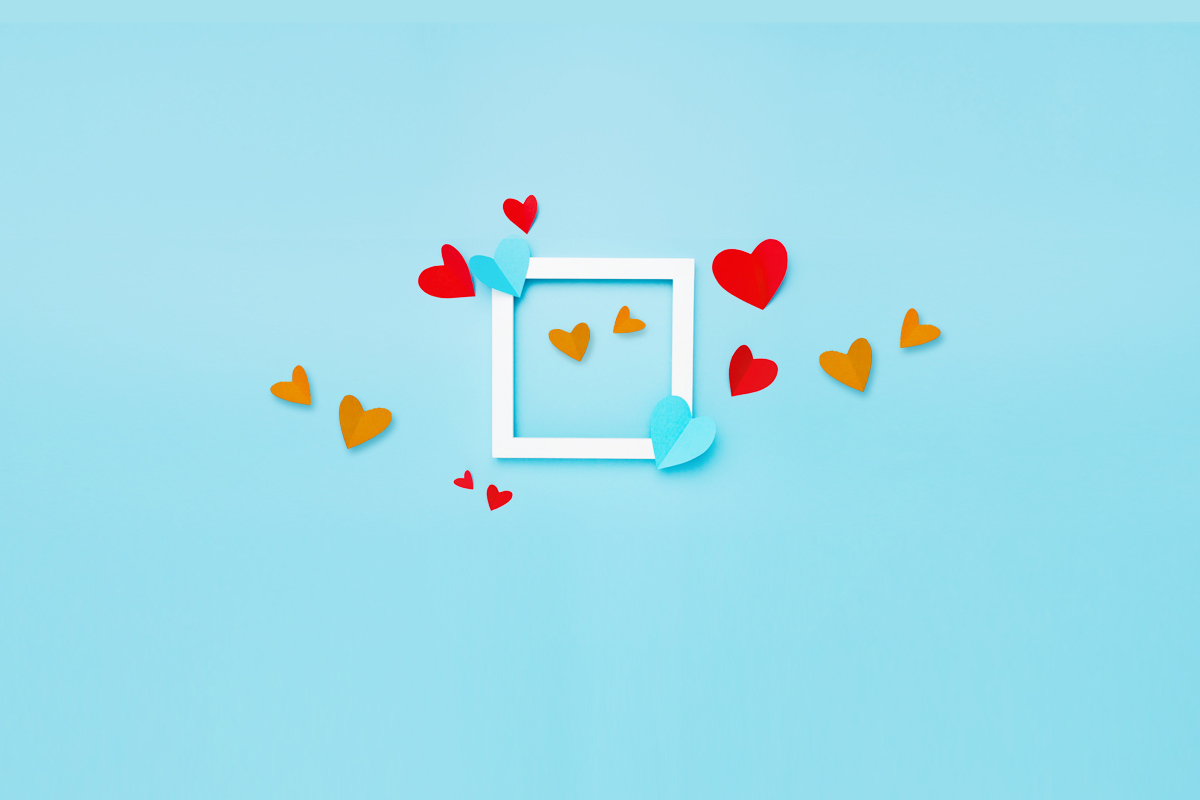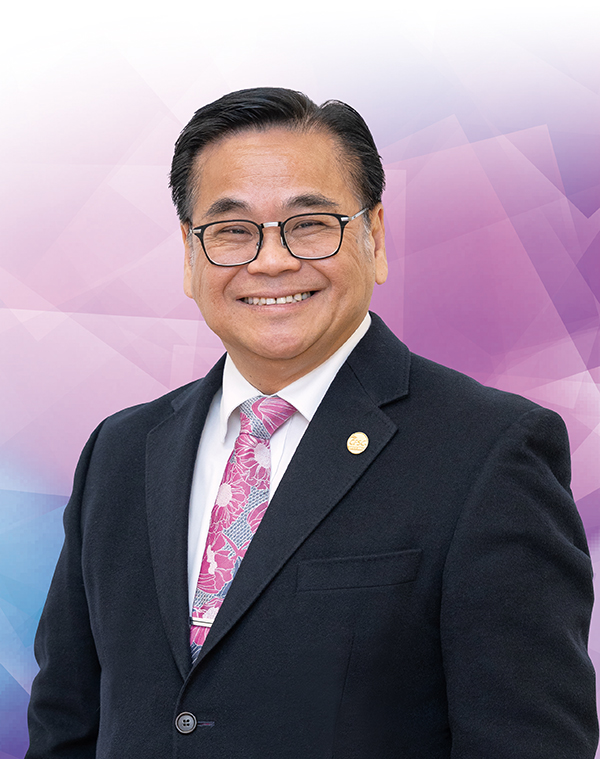 Kwok Lit-tung, JP
Chief Executive
Last year, Hong Kong society was hit hard by multiple problems. The social conflicts in mid-2019 had lasted for a long period of time and Hong Kong people were subject to varying degrees of emotional distress. To this end, the Children and Family Services had set up a "We're Here" counselling support hotline to provide appropriate support to those in need, and to organise workshops for service users to enhance the physical and mental health management capacity. Social workers from Youth Services provided crisis intervention services to young people and have handled cases of emotional distress, arrest, family and peer relationships, school conflicts etc., many of which required legal support and clinical psychological counselling.
The COVID-19 global outbreak at the end of January 2020 gave Hong Kong a deadly double hit. Since February, our service units actively joined hands with various funders and partners to support the disadvantaged groups in areas include the distribution of face masks, meals vouchers, food packs and care packs; application for "The Community Chest Anti-NCP Rainbow Fund" and other relief cash assistance; and providing computer accessories to help children learning at home and to ensure the elderlies and disabled persons to stay connected with the community and to be able to access services they needed. As a consequence of the epidemic, service units were required to close some or all of their services from time to time. Some services were provided online to maintain contacts and support with service users.
Despite the interruptions caused by social unrest and COVID-19, our services continued to grow substantially in 2019-2020. Over the years, the YOU CAN - potential exploration unit adopted the Art Therapy approach to help young people to express themselves and explore their life goals through experiencing a creative process. After years of hard work, we have consolidated the knowledge of art intervention and our intervention skills have gradually become more mature. Last year, The Hong Kong Council of Social Services and The Keswick Foundation sponsored the "Open Studio Project" which employed the art intervention approach, for us to work with two secondary schools to co-create a free and inspiring space in schools for students.
For the Elderly Care Services, since the adoption of the "Empowerment-in-Care Model" from Taiwan in 2017, our residential care homes started to pilot the "No Restraint, No Diapers and No Bedbound" practices. After the pilot period, the use of restraints in residential care homes decreased drastically by 20%. The result was very encouraging. In support of adopting this care model, a number of initiatives were tried out in 2019. Yang Chen House secured a donation from S.K. Yee Medical Foundation in June 2019 for purchasing rehabilitation equipment to enhance residents' muscle training so as to build their physical capability which may lead to reduce the use of restraint items; and in October 2019 and January 2020, a training course on "Experiencing the Empowerment-in-Care Model" was organised for 80 practitioners in the elderly care sector. Furthermore, the Vera Ruttonjee Desai Charitable Fund confirmed to sponsor a three-year new project "Start with Zero" to strengthen our capacity in promoting the zero restraints model of care in the elderly care sector. Being an important part of elderly care, we have secured various funding to support caregivers. With these funds, the home and community care service would provide urgent support to around 1,000 elderly caregivers and their families in Kowloon East while the two district elderly community centres (DECC) would provide life planning services to caregivers and focus the work in releasing caregivers stress under the Lump Sum Grant support.
In promoting active ageing, the DECC launched the "HKJC Path to Wellness Project" to help the seniors to better aware and monitor their health conditions while the 50+ InnovAge Team started the "Jockey Club Golden Age Journey Project - Hong Kong Auxiliary Professional Scheme" which substantially up scaled the existing Auxiliary Professional Scheme initiated by CFSC ten years ago. The Project would assist other NGOs to establish their own auxiliary professional scheme.
For the Medical and Health Services, with the funding from the Hong Kong Community Chest, we launched the "Dental Care Action" from April 2019 to offer free outreach dental check-ups and oral health education to community centres serving low income families. In line with the Government policy to incorporate Chinese medicine into the healthcare system, the existing "Chinese Medicine Centre for Training and Research (Ngau Tau Kok)" was renamed as "Christian Family Service Centre - The Chinese University of Hong Kong Chinese Medicine Clinic cum Training & Research Centre (Kwun Tong District) which started to provide subsidised Chinese medicine consultation services to the citizens of Hong Kong from March 2020.
For Services for People with Disabilities, one focus of work in the year 2019-2020 was to prepare for the operation of four new service units in the Kai Nang Integrated Rehabilitation Services Complex (KNIRSC) which were awarded to CFSC in February 2019 in a bundle contract. The four services include an Integrated Vocational Rehabilitation Services Centre (now named as Tsui Yip Co-production Centre); a Supported Hostel for Mentally/Physically Handicapped Persons (Sheung Chun House); a Hostel for Severely Physically Handicapped Persons (Sheung Seen House); and a Hostel for Moderately Mentally Handicapped Persons (Sheung Mei House). The Tsui Yip Co-production Centre was the first to complete the fitting-out work and service commenced in December 2019. The other three residential units started operation before mid-2020 after completing the licensing procedures. In February 2020, the Cheerful Place - District Support Centre (Kwun Tong East) and the Community Rehabilitation Day Centre were re-provisioned to KNIRSC as well.
For the Mental Health Services, we received funding from Social Welfare Department to launch the "Store of Happiness - The Mobile Van for Publicity Service on Mental Wellness" from July 2019 with an aim to promote mental health messages to the East Kowloon community. We also continued our participation in the "Jockey Club JoyAge Project for Elderly Mental Wellness" led by the University of Hong Kong to identify and support the elderly persons with symptoms and risks of mental illness.
In supporting poor families and deprived communities, the networks developed by the project "Outreach Support Service for Networking People Living in Sub-divided Units" has played an important role especially during the outbreak of COVID-19. Through the interaction of the support networks, social work teams and volunteers could effectively and efficiently identify and provide support to families and households in need. Service provided were varied include providing anti-epidemic materials, handling mosquitoes and wood fleas, and replacing furniture and so on.
In regards to environmental protection work, we were entrusted by the Environmental Protection Department to provide waste recycling and waste audit services in the "Sha Tin Dragon Boat Race 2019" and "Sai Kung Summer Vigor Mini Dragon Boat Race 2019" respectively. Athletes and citizens are encouraged to bring their own water bottles to improve environmental performance in large-scale events.
The challenges in 2019-2020 were unprecedented. Staff had to work under ever changing and unpredicted city conditions caused by social conflicts and COVID-19 pandemic. Work schedules and modes of operation had to be revised and confirmed on a daily basis. I understand some of the staff was working with anxiety and sometimes with fear. I would like to thank my staff who, amid the uncertainty and stress, works diligently and is able to keep up with their work standards and passion. I would also like to thank our Board members, donors and partners, for their support, trust and guidance and on the resources we need to work things out.