Social Housing Project - Po Lam Road North "Po Ting Terraced Home", Tong Yin Street "Yin Ting Terraced Home" & Po Yap Road "Yap Ting Terraced Home"in Tseung Kwan O
2023/05/31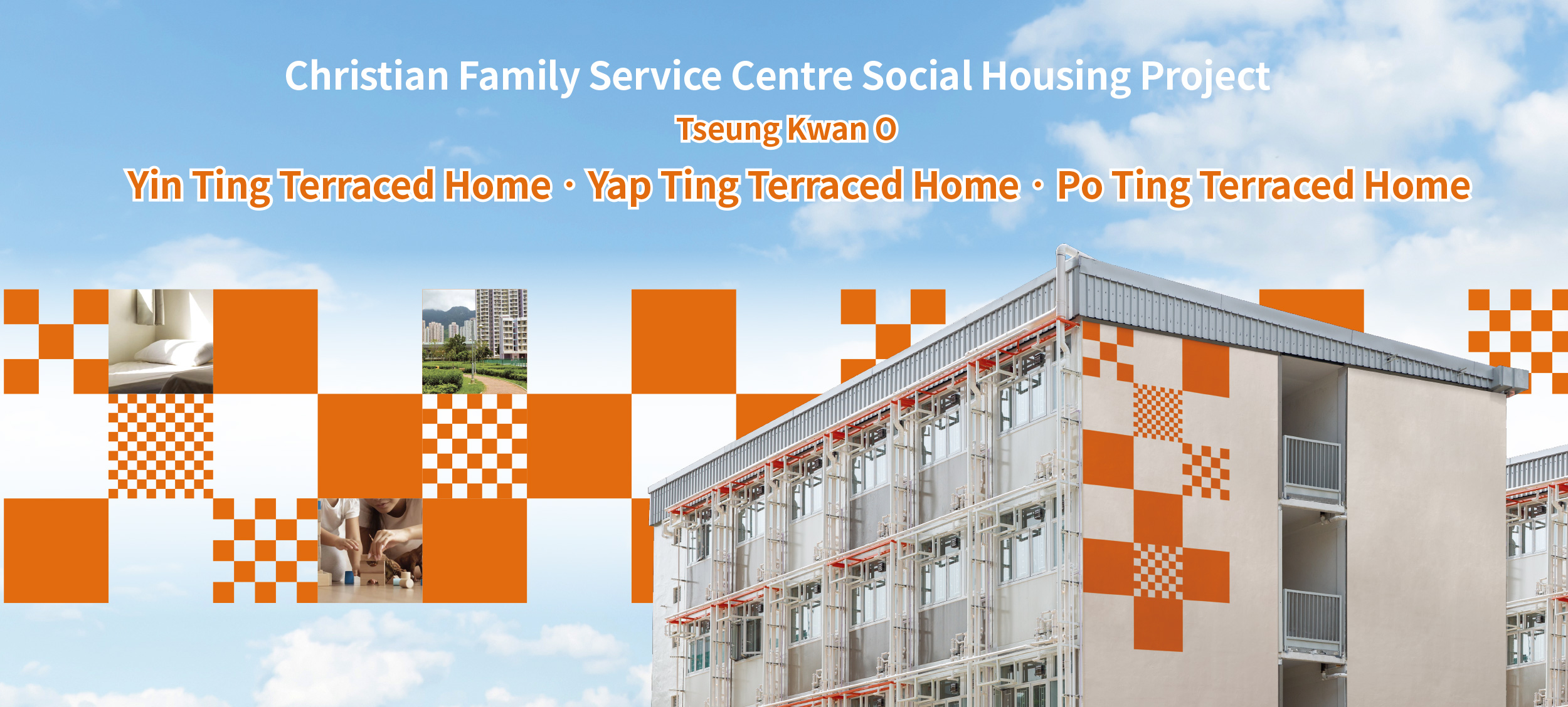 Location

Leaflet

Eligibility
Basic criteria:
Hong Kong resident aged over 18 years old;
The applicant and his / her family members must meet the Hong Kong Housing Authority (HA)'s prevailing policies and eligibility criteria for applying for public rental housing (PRH) (1-4 person families, including but not limited to family size, income and asset value) (eligibility details);
Willing to join the activities and contribute to the social housing's community;
Have a concrete and feasible moving-out plan before the contract end.
Type A: Individual or family with genuine need for social housing, that waitlisted for Public Rental Housing (PRH) for more than 3 years (household information must tally with that contained in the relevant PRH application issued by HA)
Type B: Individual or family with special housing needs (e.g. living in inadequate housing conditions) or waitlisted for PRH for less than 3 years (including individual or family not applied for PRH)
(aside maximum 20% units for Type B applicants)
*Please follow the rules and regulations in the "Application Guide".
Application Period
Applications will be closed on 30 June, 2023 at 12:00nn


Application Methods
Please fill in the application form and submit to Housing Bureau. Details:
https://www.hb.gov.hk/eng/policy/housing/policy/transitional/tenantapplications.html

*Applicant should read "Application Guide" carefully. Before the interview, please prepare the copies of supporting documents by referring to "Supporting Documents Checklist".


Remarks: CFSC reserves the right to cancel all duplicated applications.
| | |
| --- | --- |
| | Application Guide |
| | Application Form |
| | Supporting Documents Checklist |
| | Floor Plan - Tong Yin Street "Yin Ting Terraced Home" in Tseung Kwan O |
| | Floor Plan - Po Yap Street "Yap Ting Terraced Home" in Tseung Kwan O |
| | Floor Plan - Po Lam Road North "Po Ting Terraced Home" in Tseung Kwan O |


Lots-drawing Result
Lots-drawing Live (Ended)
Date: 18th July 2023
Time: 3:00 p.m. (Duration around 45mins)
Contact Information
Enquiries/WhatsApp: 9570 4668
Email: thtko@cfsc.org.hk
Address: Room 711, 7/F, 3 Tsui Ping Street, Kwun Tong, Kowloon
Office hours: Monday to Friday 9:30am - 5:30pm (except Saturday, Sunday & Public Holidays)